Announcing the Release of Our
New Product "Medical Avenue"
Findex Inc. (Findex) announced today that the new cloud-based application "Medical Avenue" will be added to the series of its medical solutions. This has been implemented in Kyoto University Hospital, going live on January 4th, 2023.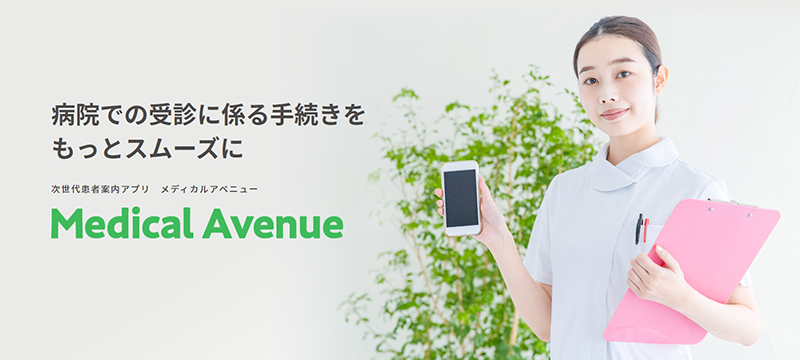 At large hospitals, patients need to spend a lot of time to go through many procedures, from multiple examinations to consultations. Those procedures are extremely complicated, and it has been a challenge to establish an operational model that is appreciated by both hospitals and patients. Medical Avenue is a groundbreaking cloud-based service that simplifies procedures for patients by centrally managing a series of processes from appointment to payment. It also manages insurance information and improves the efficiency of medical care by acquiring and utilizing location information of patients. The Company plans to market the service mainly to large hospitals, with a consideration of implementing additional functions, such as notification of test results, collaboration with online medical services, and electronic consent forms, to address the aforementioned challenge. Operations will be handled by its subsidiary, Fitting Cloud Inc.
What Can be Done with the new app Medical Avenue:
Managing Appointments

Patients can check and change their appointments with doctor at any time via their smartphones.

Sharing Insurance InformationSharing Insurance Information

Hospitals can obtain insurance information prior to the appointments with patients.

Auto-reception with GPS

When a patient arrives at the hospital, check-in is performed automatically, which is very time saving as there is no need for patients to wait in a long queue.

Location Guidance

Bluetooth beacons allow patients to check their current locations and destinations on their smartphones. By knowing the current location of the patient, the hospital can flexibly make changes to the process, such as the order of examinations, thereby improving the efficiency of medical care.

BNPL

Patients can leave hospitals without being in a queue for a long time to make payments, as this process can automatically be done with the app if their credit cards are registered in advance. This helps to prevent infection by letting patients avoid staying at crowded place. The system is compliant with the Electronic Bookkeeping Law and can issue receipts and statements via e-mail.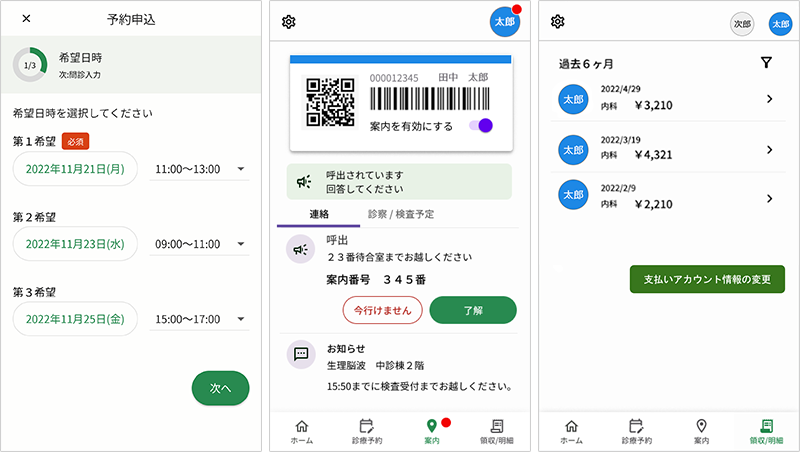 ◆Findex Inc:
https://findex.co.jp/products/medical/medicalavenue/index.html
◆Kyoto University Hospital:
https://www.kuhp.kyoto-u.ac.jp/outpatients/app.html